The Joseph Naik Vaz Institute is celebrating our 40th year of existence under the leadership of Filomena Sarawati Giese. In keeping with Saint Joseph Vaz's outreach and positive interaction with various religious communities and his service to others, our Institute is reaching out to various groups this year as we celebrate our 40 years.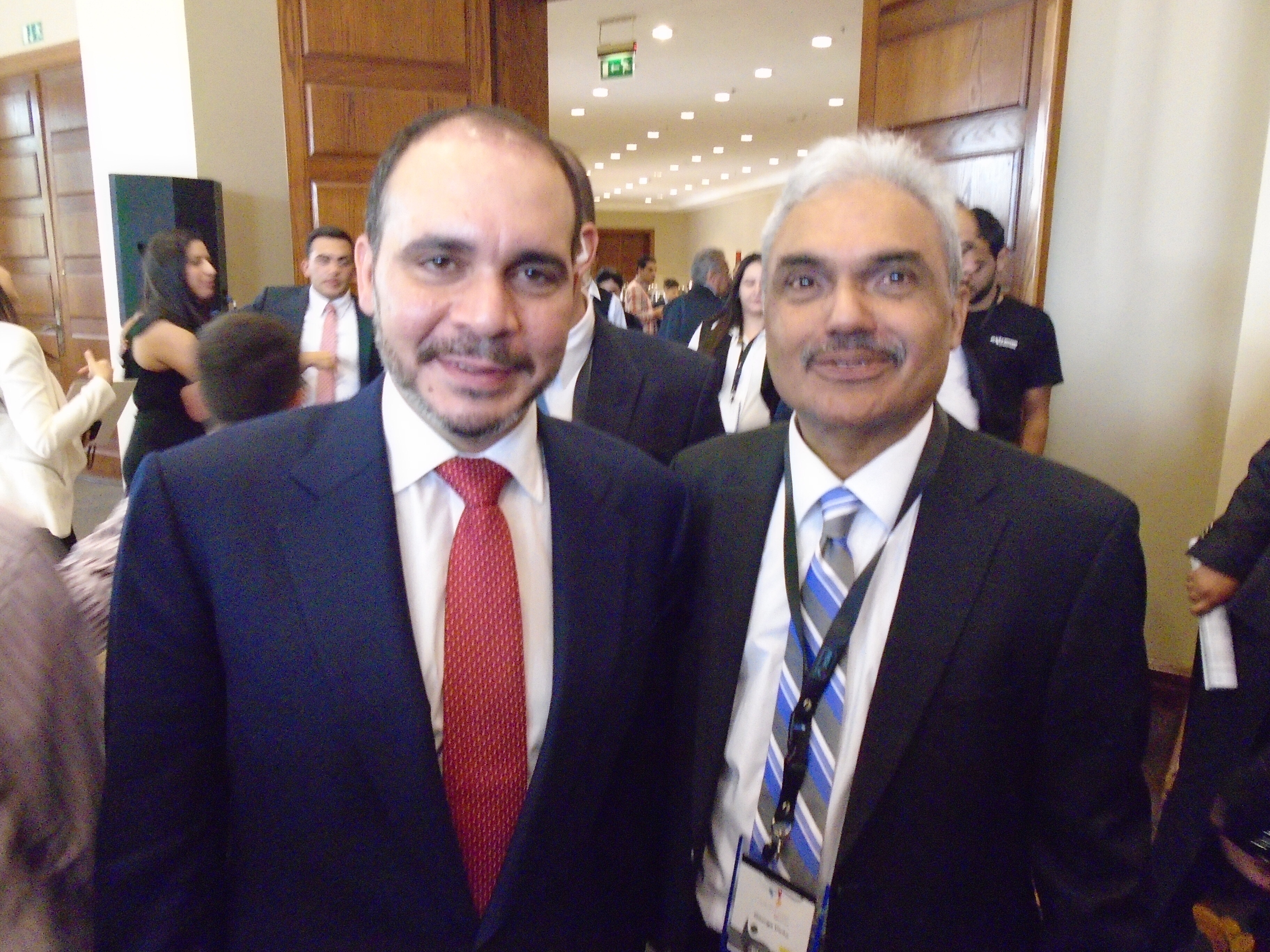 (In Photo: George Pinto with HRH Prince Ali Bin Al Hussein)
Board member, George Pinto, represented the Joseph Naik Vaz Institute at the "Laureates & Leaders's conference for Children" recently hosted by the King of Jordan (http://laureatesandleaders.org/laureates-leaders/).  The King of Jordan, Prince Ali Bin Al Hussein, Princess Rym, the President & First Lady of Panama, several Nobel Peace Prize winners, and other organizations and leaders working on the Rights of Children, Children's education, against child labor & sex trafficking attended the conference. Also in attendance were several Syrian refugees (Jordan, a country of 9.5 million people has taken in approximately 1.5 million Syrian refugees, while the rest of the world has done very little by comparison). Over 150 million children worldwide, including in so-called developed countries, are impacted by these issues.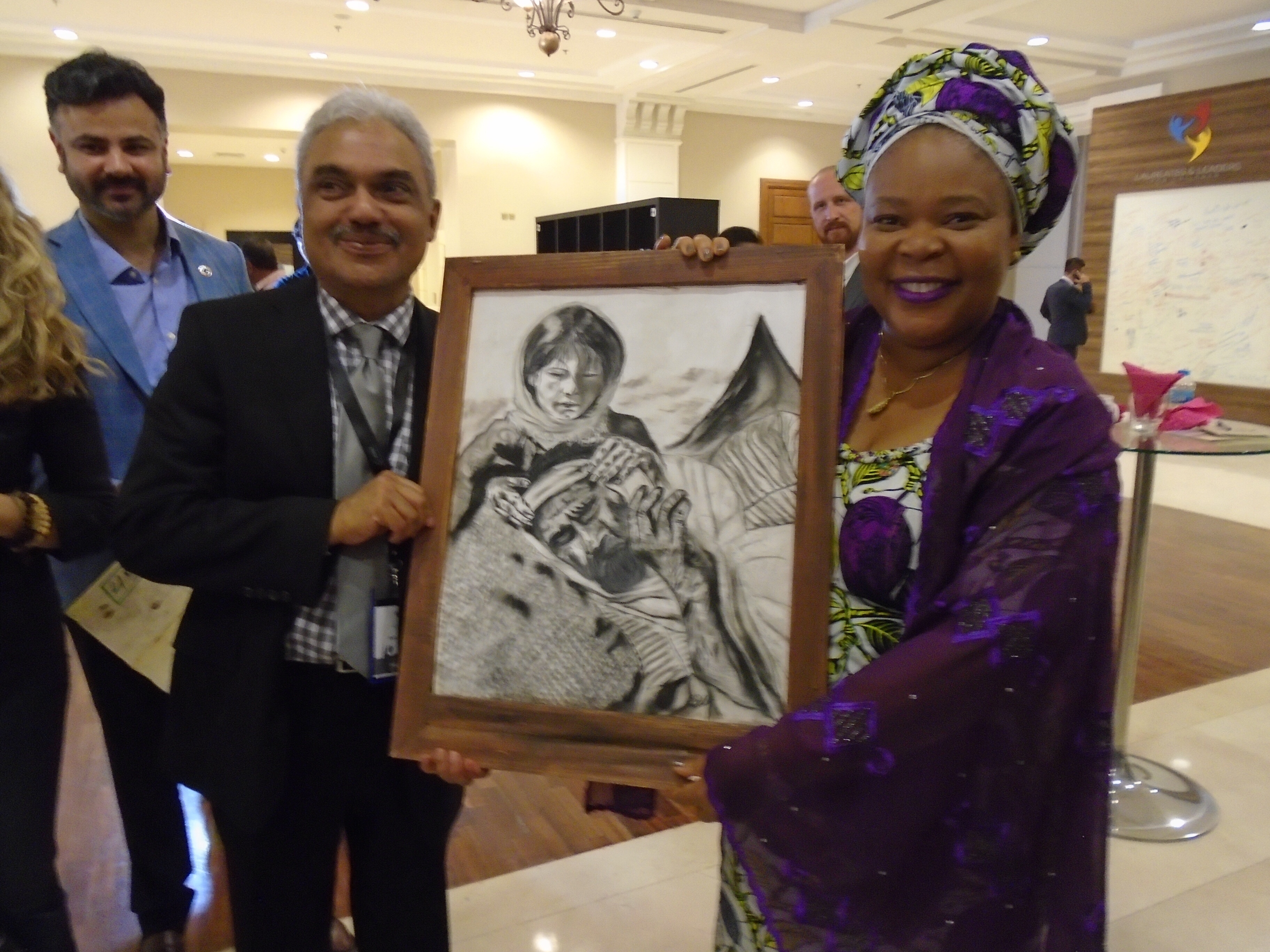 (Pictured: George Pinto gifting a Syrian refugee painting to Nobel Peace Prize winner Leymah Gbowee)
The Joseph Naik Vaz Institute invites everyone to volunteer and serve the needy in their local communities, to help the homeless and disadvantaged, and to work on today's social justice issues like children issues, environmental protection, housing, health care, etc.
Sincerely,
Joseph Naik Vaz Institute